trying-tobehappy asked you:
Hi, when you came to Sydney last year and did the autograph signing/ball there was one question you got asked from a member of the audience which went along the lines of 'I have no idea who you are and I only came tonight so I could get laid' if I recall correctly. I was wondering, what did you do with the note the question was written on? If memory serves me, you said you would keep it and put it on your fridge but I could be wrong.
—
Why, yes, here it is.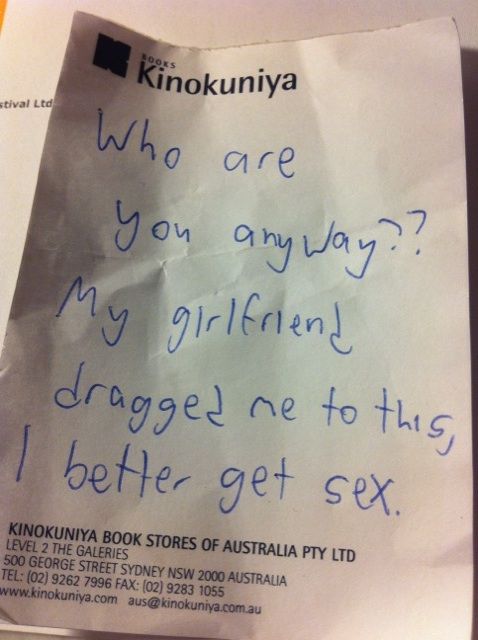 You think I don't keep these things? I SO DO.
(via cassandraclare)